What is Employee Ownership?
Employee owned enterprises are businesses which are totally or significantly owned by their employees. In our case, we are 75% owned by our employees and 25% owned by the family who founded our Employee Ownership Trust.
The economic contribution of employee ownership in the UK is significant and is growing. Employee ownership delivers 4% of UK GDP annually. On average, employee owned businesses achieve higher productivity and greater levels of innovation and are more resilient to economic turbulence than businesses with other forms of ownership. They also have workforces who are more engaged, more fulfilled and less stressed.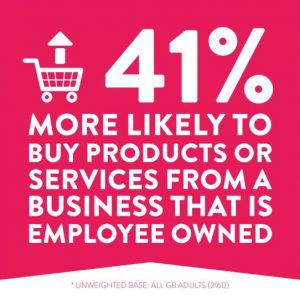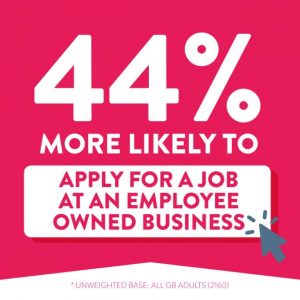 Employee ownership can take one of three forms:
Direct employee ownership where employees are registered individual shareholders of a majority of the shares in their company
Indirect employee ownership where shares are held collectively on behalf of employees, normally through an employee trust
Combined direct and indirect ownership – a combination of individual and collective share ownership.
In our case, we have adopted the indirect model where the controlling shares in our organisation are held for the benefit of present and future employees in a Trust. The Trust has seven directors including an independent director and three directors who are directly elected from among our employees in a ballot of all our employees.
Benefits of Employee Ownership
Research has shown that employee owned businesses
Grow faster because co-owned companies tend to be more successful, competitive, profitable and sustainable
Are more entrepreneurial because employees are co-owners
Have higher employment standards and involve more staff
Are better at recruiting and retaining talented, committed staff
Are managed in a more open way and as a result tend to have a strong commitment to corporate social responsibility and involvement with the communities they operate in.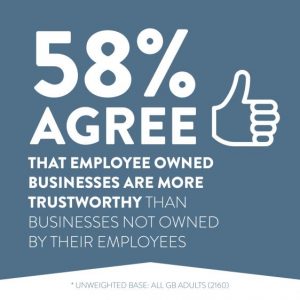 Our employee ownership status
Alfa Leisureplex Group are proud to be members of the Employee Ownership Association and support the case for more employee ownership in the UK. In 2020, Alfa Leisureplex Group was the 27th largest Employee Owned business in the UK and back in 2018 won the EOA Rising Star Award, which celebrates a business that is already, in its early life, becoming an effective company with a strong culture of employee ownership and commitment to engaging its workforce.
For further information on employee ownership, please visit;
The Employee Ownership Association website: www.employeeownership.co.uk