Alfa Travel expands its range of pick up locations from the Midlands, South and Yorkshire areas
12th June 2020

David Urquhart Travel joins the Alfa Leisureplex Group
14th July 2020
Alfa Travel is 'Good to Go'!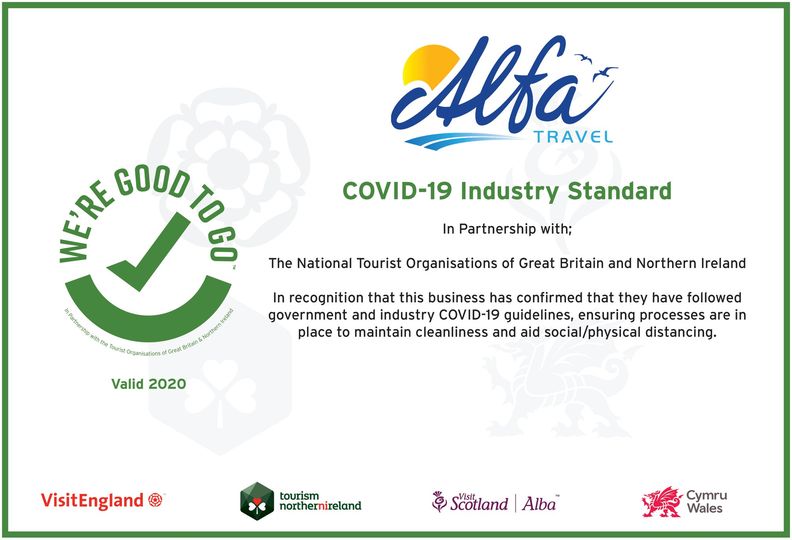 We're extremely pleased to announce that Alfa Travel has been awarded the Visit Britain 'We're Good to Go' accreditation for England, Wales and Scotland.
This accreditation recognises that we are following government and industry COVID-19 guidelines to ensure our coaches and all aspects of our holidays are safe and secure for our customers and employee owners.
At the Alfa Leisureplex Group, the safety of our guests and employee owners will always be our number one priority and as a result, we will be introducing new procedures when our holidays resume. We are continually monitoring the governments advice and will keep our Covid-secure information updated with any changes in line with the evolving guidance.
You can view our latest Covid secure plans here: https://www.alfatravel.co.uk/covid19safety/