Alfa Travel is awarded the Visit Britain 'Good to Go' accreditation
6th July 2020

Leisureplex Hotels are awarded the AA Covid confident accreditation
23rd July 2020
David Urquhart Travel is hitting the road once more!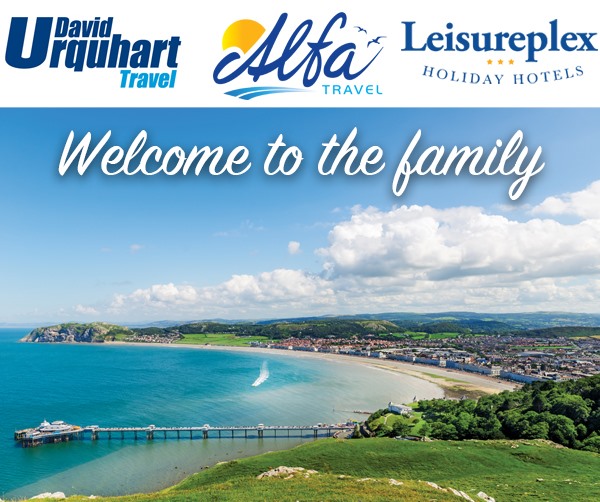 David Urquhart Travel is hitting the road once more!!We are delighted to announce that David Urquhart Travel is joining the employee owned Alfa Leisureplex Group, whose other brands include Alfa Travel and Leisureplex Hotels. For 37 years, David Urquhart Travel has been providing quality and outstanding value coach holidays and we are delighted to be bringing these great holidays back for you to enjoy!
Emma Russell, Managing Director of Alfa Leisureplex Group commented, 'We are delighted to be bringing this iconic name back and to be able to welcome some of the former team back as employee owners. David Urquhart Travel fits perfectly into our expansion plan, as the heartlands of David Urquhart Travel are areas where Alfa Travel does not currently pick up. We have been welcoming David Urquhart customers to our Leisureplex hotels for many years, so we know that the David Urquhart Travel customers enjoy our Leisureplex Hotels, where our fantastic employee owners go that extra mile to make memories for our guests.
Finally, a special mention must go to the man who started it all; Mr. David Urquhart. 37 years of providing memorable holiday experiences to over 6 million customers is a remarkable achievement. Thank you for putting your trust in us and allowing us to carry your brand forward. May we wish you a well deserved and happy retirement.